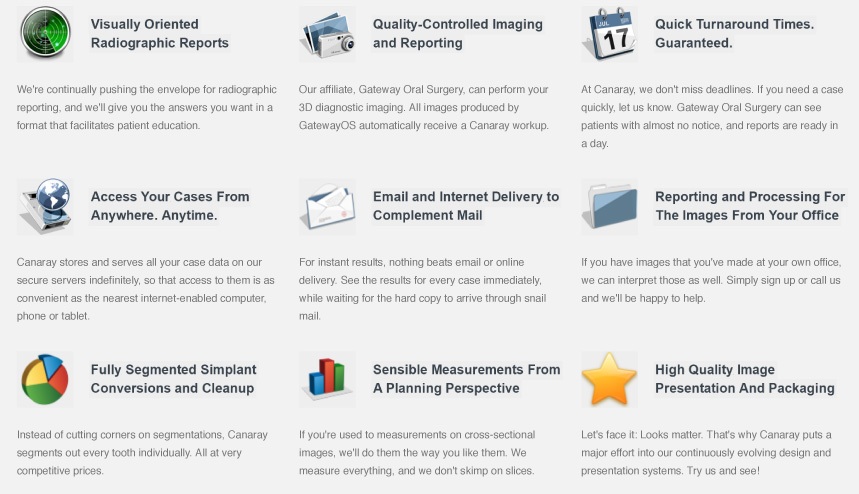 Canaray
At Canaray we do nothing but oral radiology and it shows. Providing advanced diagnostic imaging for health care professionals, our industry-leading expertise, state- of-the-art equipment and quality patient care sets us apart from Oral & Maxillofacial Radiology treatment in Edmonton.
Areas of care for which CBCT can provide you and your office with diagnostic guidance include:
Implant Planing
Orthodontic Record & Suresmile
TMJ Evaluation
Impacted Teeth
Pathology
Endodontics
Sinus Imaging
Airway & Sleep Apnea Investigation
Pre & Post Surgical Evaluation Schedule your appointment today at 780.760.1503.