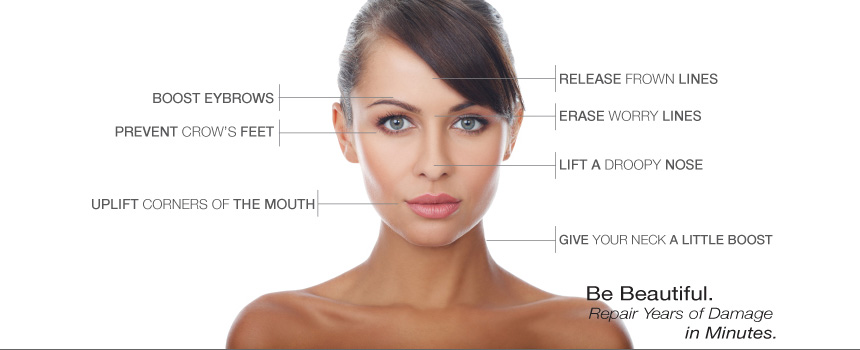 Botox
No surgery. No scars. Just smoother skin and a more radiant appearance.
BOTOX Cosmetic is a simple, non-surgical, surgeon-administered treatment that can temporarily smooth wrinkles and refine facial lines caused by overactive muscles. After one minor treatment consisting of a few tiny injections, patients will see a noticeable improvement within days. The effects of BOTOX can last up to four months effectively reducing the signs of aging around the eyes, forehead and mouth.
Dr. Mather will pinpoint where to administer the injections by examining your ability to move certain muscles in your face. The location, size, and use of the muscles that create facial wrinkles varies widely between individuals. No anaesthesia is required for BOTOX, although the doctor may choose to numb the area with a cold pack or anaesthetic cream or injection prior to injection to make your treatment as effortless as possible
Recovery After Botox
Depending on your preferences and the extent of your correction, your in-office Botox treatment at our clinic can be as fast as ten minutes. You will already start to see the results in two to three days.
Prices
Each unit of Botulinum Toxin is $10 and the number of units required depends on the desired effect. Fees vary from individual to individual but the following list will help you get an idea what to expect:
Frown lines $200 — 300+
Forehead $200 — 300+
Crow's feet $200 — 300+
Bunny lines $50 — 200+
Lips $100 — 300+
Eyebrow lift $100 — 200+